Classic Invitations
Traditional and Classic style wedding invitation designs. Traditional style is all about classic elegance and timeless designs that never go out of fashion. With a classic invitation you can incorporate pearls or diamante embellishments and brooches to create classic antique styles through to modern and retro classics. Keep the invitation simple but traditional.

Click on each design for more detail and pricing details


The Ava Pearl collection is a traditional design which can be made in ivory colours for a traditional ivory wedding, or add richer colours for a fresh modern look. The beautiful pearl and diamante brooch is the main focus of this design, with soft ivory ribbons and soft ivory embossed and linen card making this a classic favourite for all couples.


The Sofia invitation is very elegant. Use soft pastel and ivory colours. Keep the invitation simple with ivory boards. You can view the full collection and detailing by clicking on the image.


A simple yet classic invitation design decorated with pearl hearts and a thin layer of ribbon in any colour. For the full range in this collection click on the image for more pictures and information.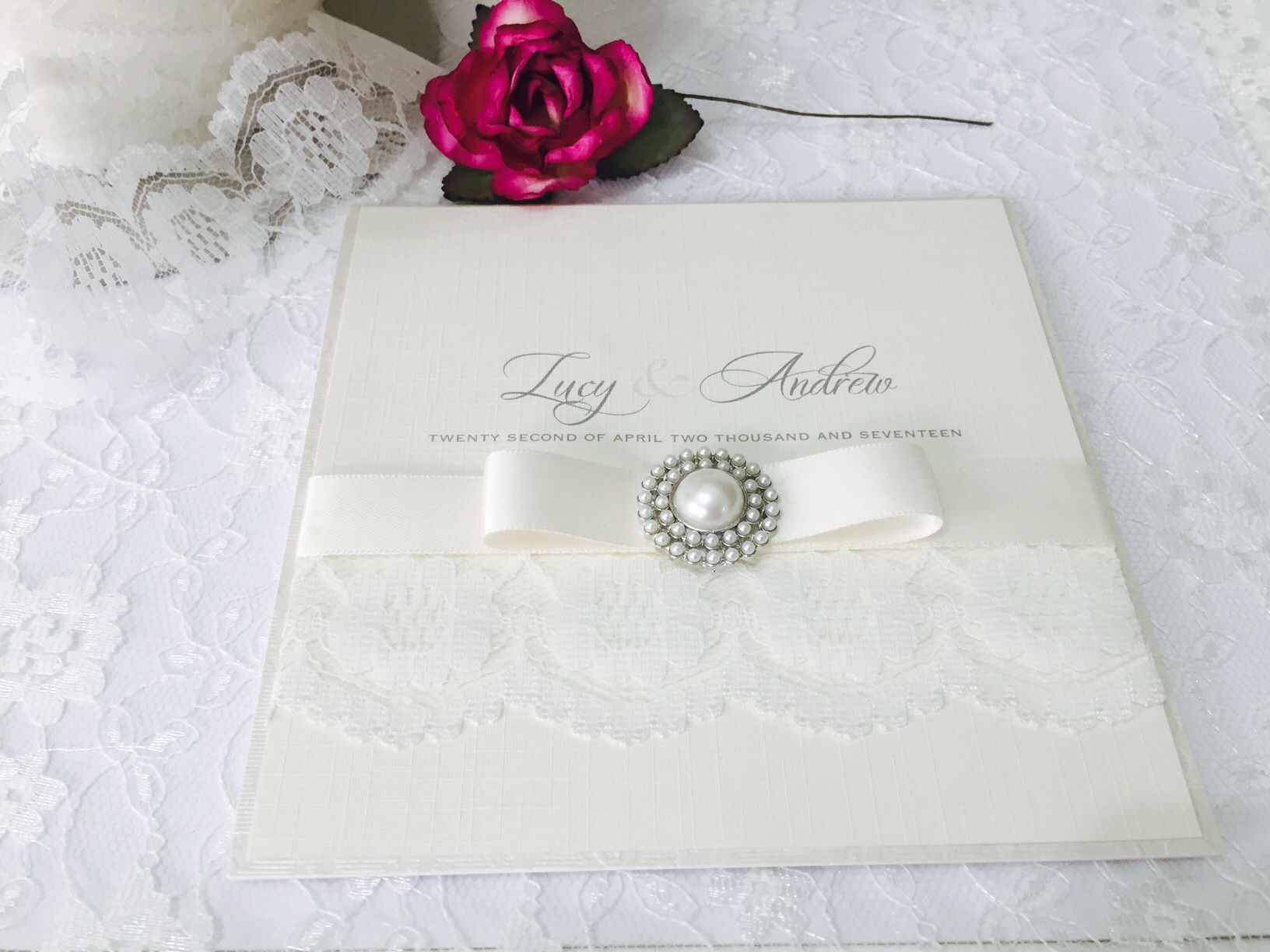 Classic vintage style invitation with ivory lace and ivory satin dior bow. This classy invitation can be designed elegant style or made more retro using retro style fonts. The beautiful fonts used in this design make this luxury invitation feel romantic and traditional.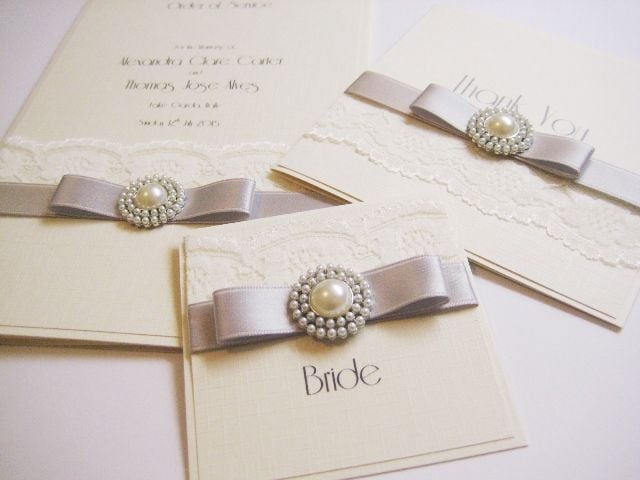 Retro Style lace invitations. A Retro design inspired by 1930's Art Deco. Here you can see how using the retro fonts with a silver ribbon completely transforms this design to a more retro style look. This design would look fabulous with some feathers for a Great Gatsby style wedding.

Choosing Traditional and Classic Style
Classic style should be elegant and effortless and mixed with soft or darker colour palettes. Introduce classic style brooches to adorn your design, these can include pearl brooches and diamante brooches. Imagine looking back at your invitation in a few years time. A classy design will always be on trend and a good choice to match any wedding theme. The latest modern wedding fashions are always changing but classic will always be a popular design for any wedding couple.

If you are looking for more styles click on the link below for more beautiful invitation designs.