Gallery
Invitation Inspiration

Inspiration to create your beautiful wedding invitations. Browse our Photo gallery of wedding invitations and stationery ideas to help you create your perfect invitation to co-ordinate with wedding theme.

Choose your Style

Our moodboards include invitations and stationery from our fabulous handmade designs. Choose your style and colour scheme from our moodboards. All invitations can be customised to match your colour theme.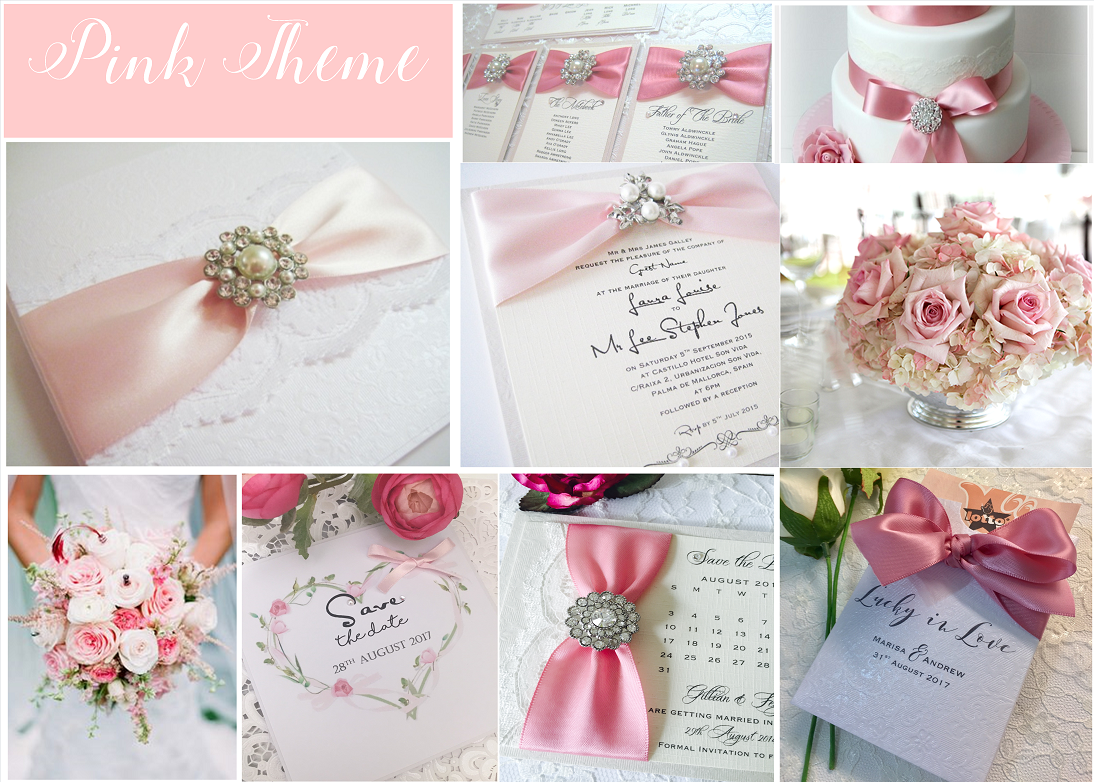 Pink Themed Weddings

Pink themed weddings work well for any time of year. Pink is a romantic colour and looks great with other shades of pink together. Mix soft pinks with darker pinks to create your fairytale pink wedding invitation. Opt for soft pink palette with lace for a vintage style wedding invitation. Pale pink with pearls for an elegant wedding. We love pink weddings.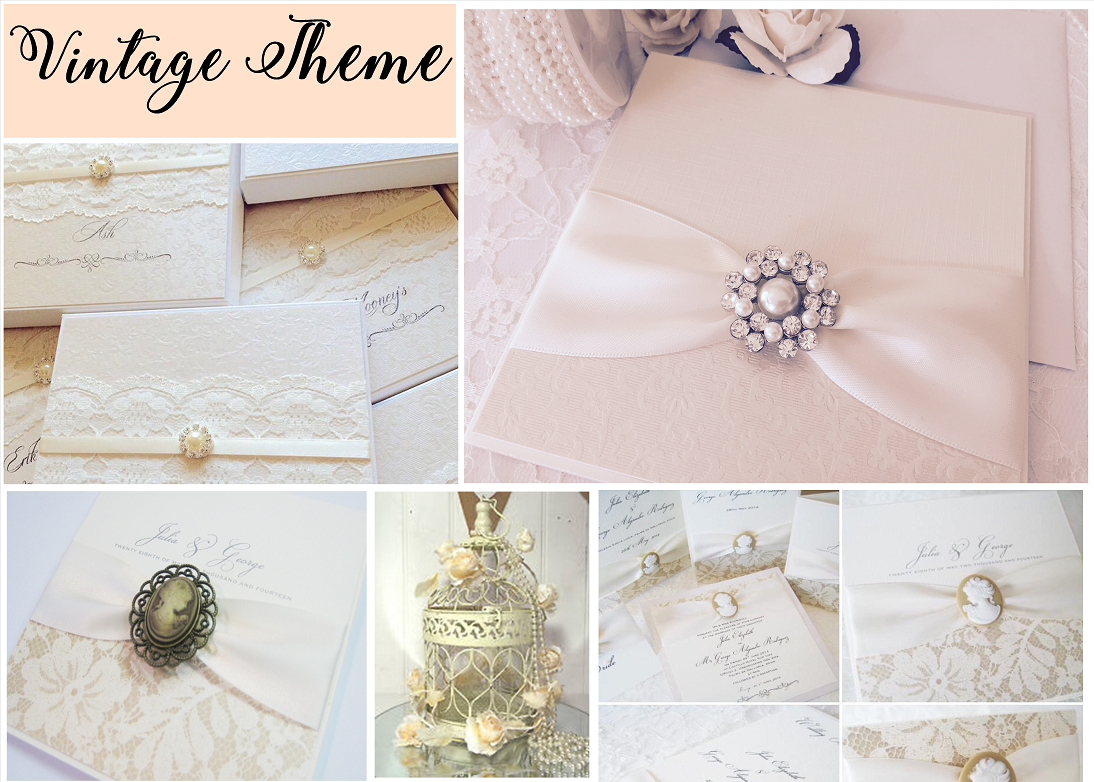 Vintage Themed Weddings
Our vintage style invitations feature beautiful intricate and delicate detail, lacy patterns, delicate bows and shades of ivory and blush colours. Add pearl brooches or cameos for a timeless and classic invitation. Our enchanting vintage themed wedding invitations are perfect for a traditional and classy wedding.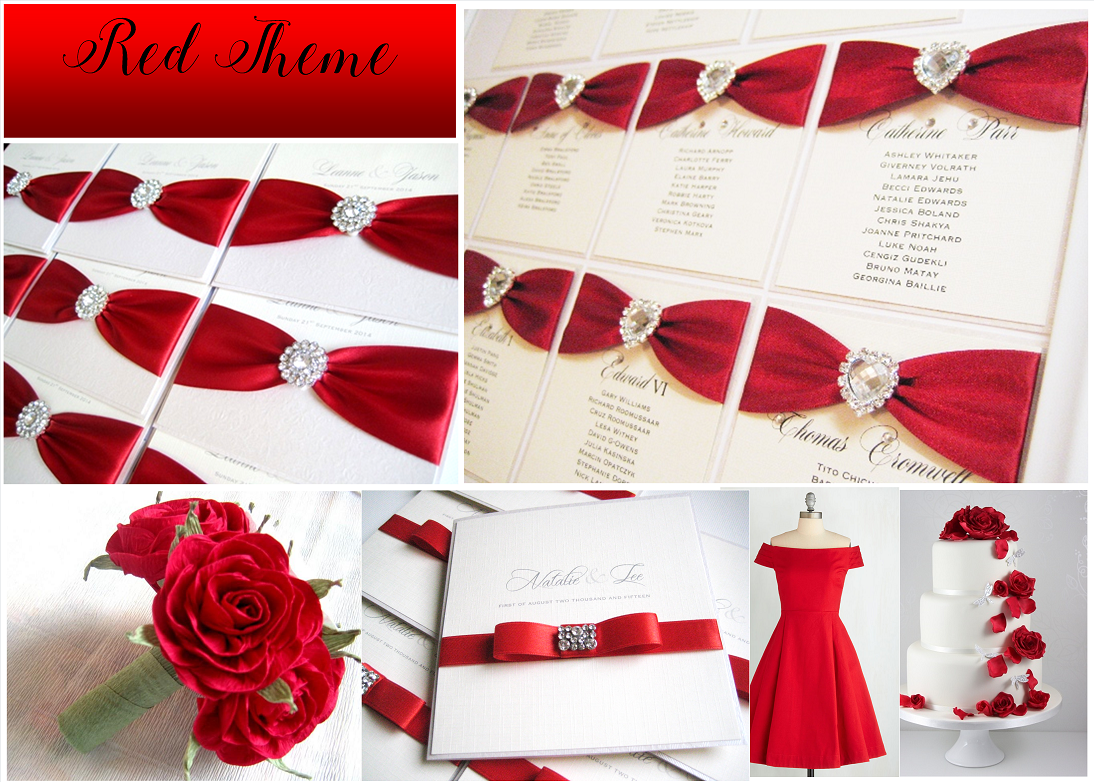 Red Themed Weddings
Gorgeous vibrant red wedding invitations perfect for your red themed wedding. Red is perfect for a valentines wedding or a winter themed wedding. Add crystal brooches or diamante hearts for a romantic bling themed wedding. Incorporate pearls for a vintage style wedding.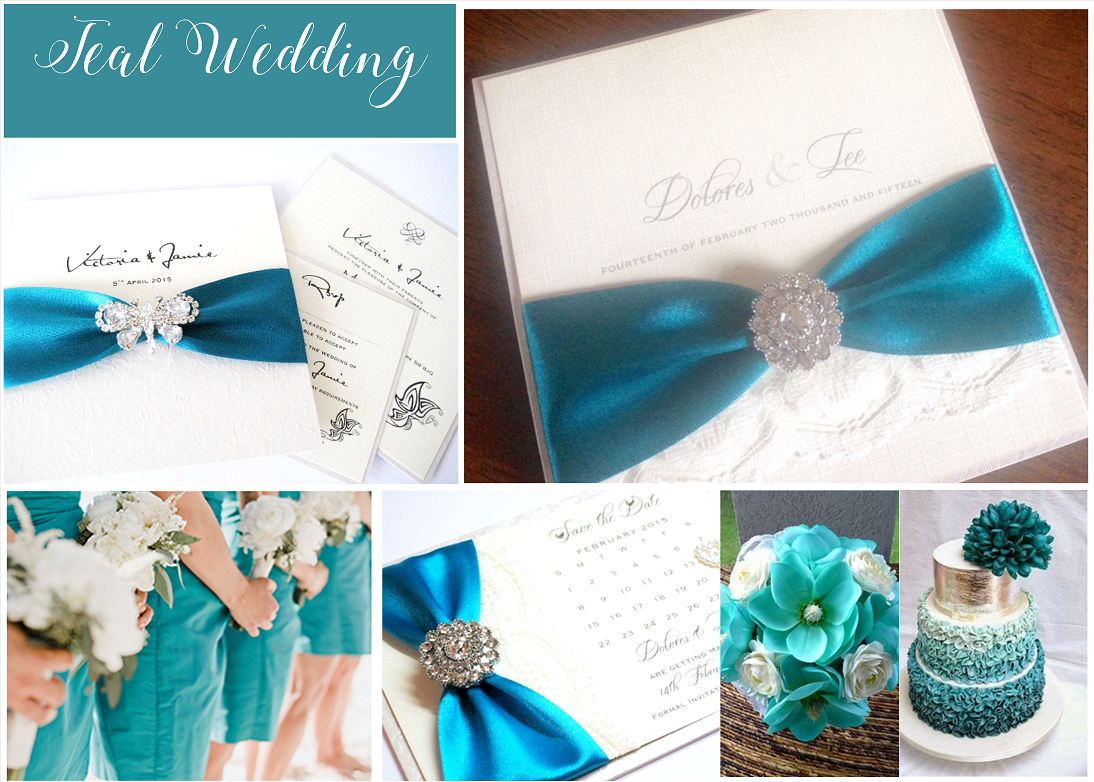 Teal Themed Weddings
You can create so many different styles with teal colour palette. Mix teal with white for a beautiful summer wedding, perfect for a wedding abroad. For teal themed wedding invitations add gorgeous sparkly brooches to add a touch of glamour to your wedding. Add splashes of metalic silver or rustic gold for a dramatic elegant wedding theme. Teal colour also goes well with shades of pink and coral for a summer wedding. Mix teal with lacey prints and lace ribbons for a vintage style wedding.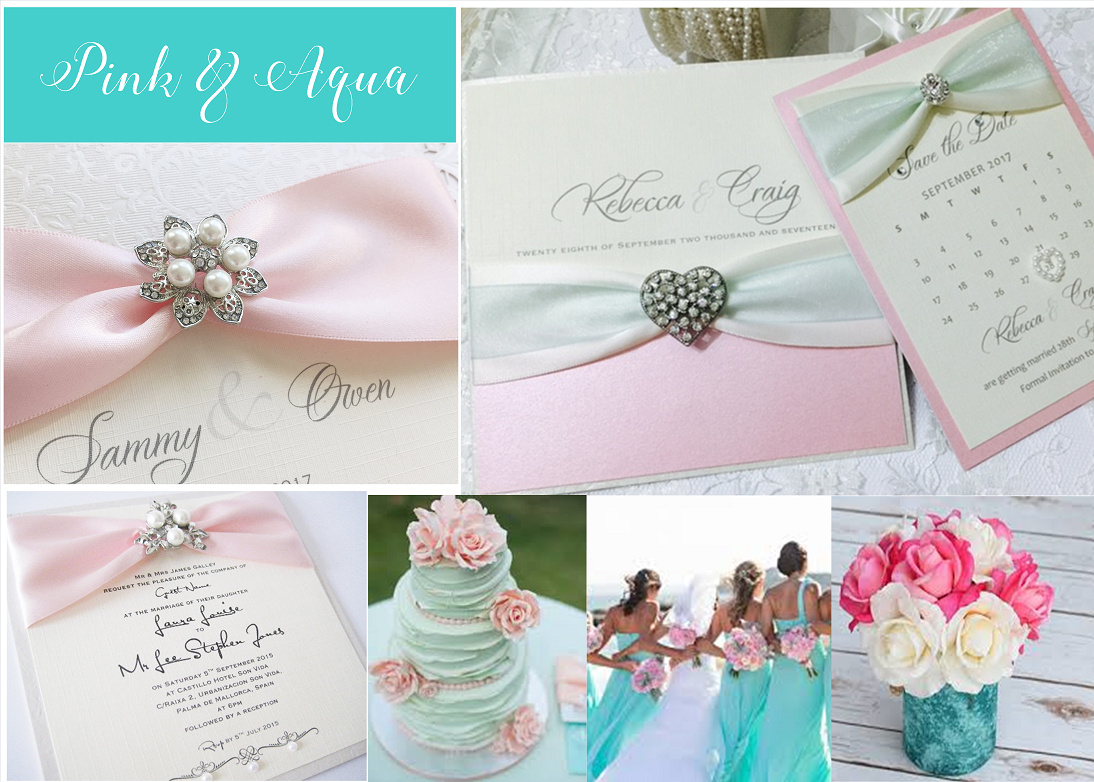 Aqua and Pink Wedding Invitations
Aqua and pink are a beautiful modern fresh colour combination, perfect for a summer or spring wedding. To create the vintage look with aqua and pink, add vintage diamante hearts to your wedding invitations or pearl brooches.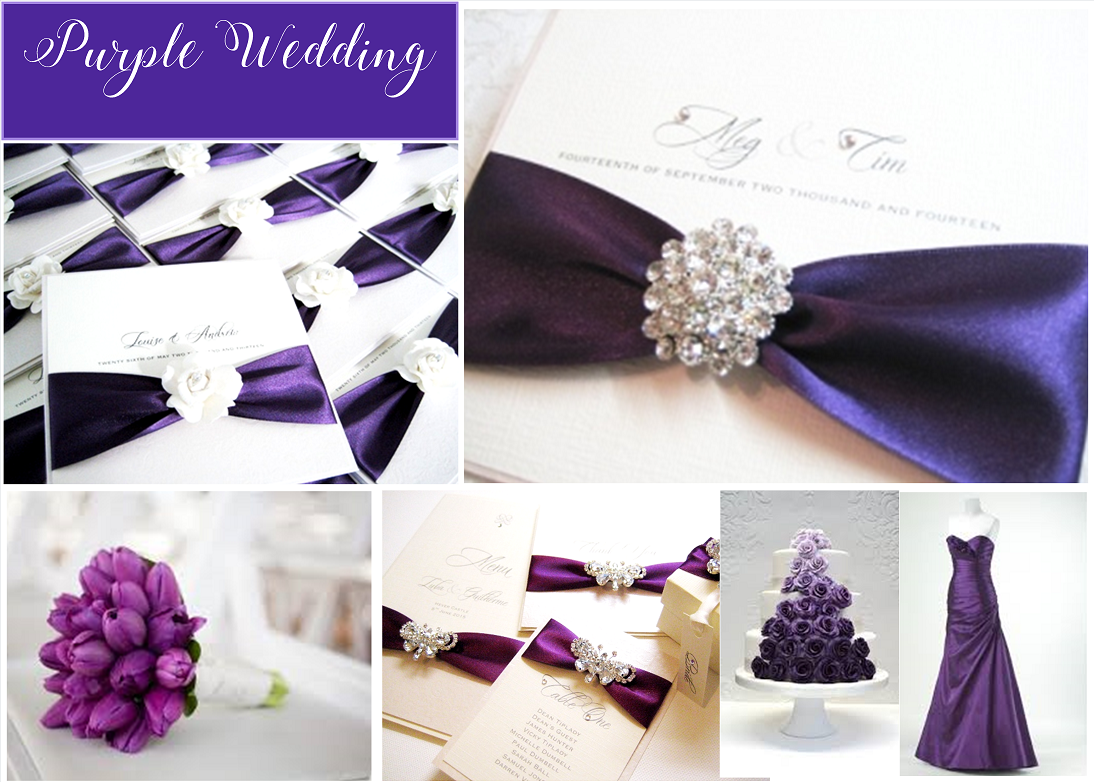 Purple Wedding Theme
Gorgeous purple colour palette. Our beautiful purple themed wedding invitations can be elegant and glam. Team purple with soft shades of ivory for a classy elegant invitation and add sparkly brooches to get the glam look. Purples and hot pinks complement each other really well, and are perfect for achieving a more dramatic style. Gold and purple also look fabulous together for a more regal style.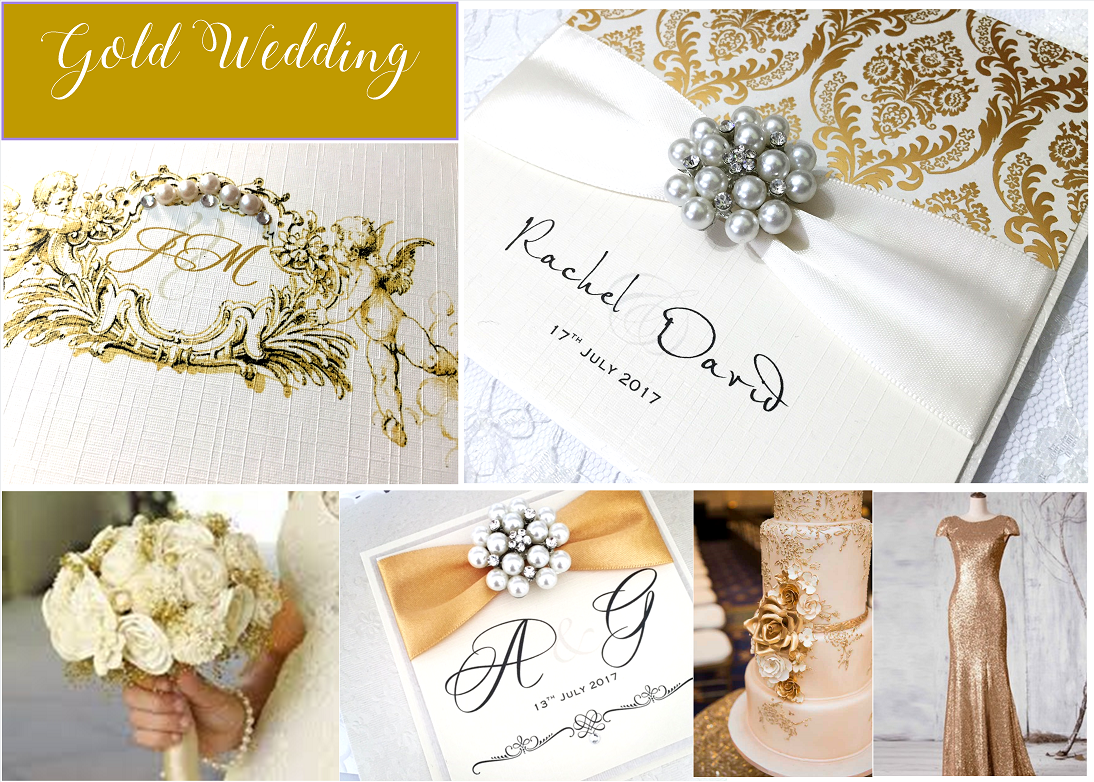 Gold Themed Wedding Invitations
Our gorgeous and glamorous gold themed wedding invitations perfect for gold wedding scheme. Gold and ivory shades are very classy and a wedding trend that never goes out of fashion. Golds can be mixed with light pinks if you want to add even more glamour to your invitations.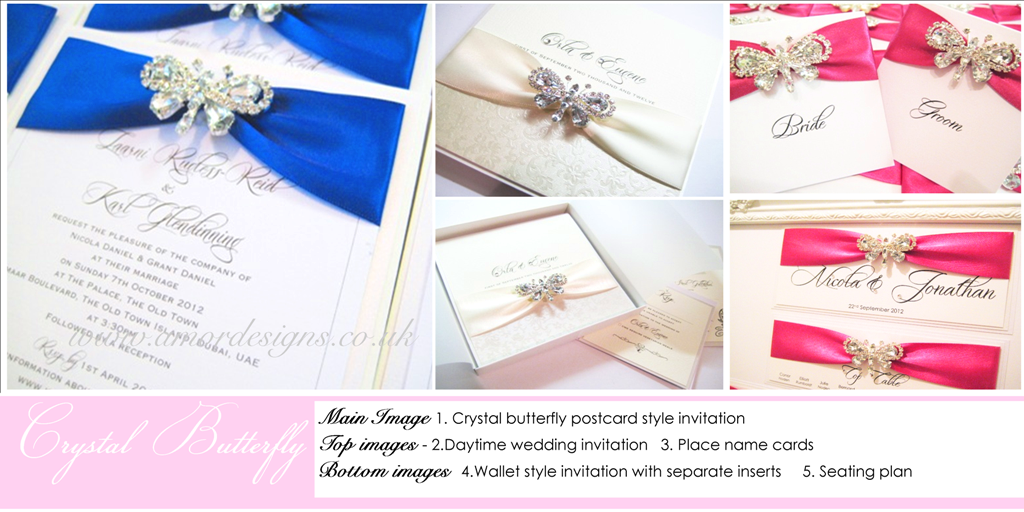 Diamante Butterfly Invitations

Collection of wedding invitations with diamante butterflies.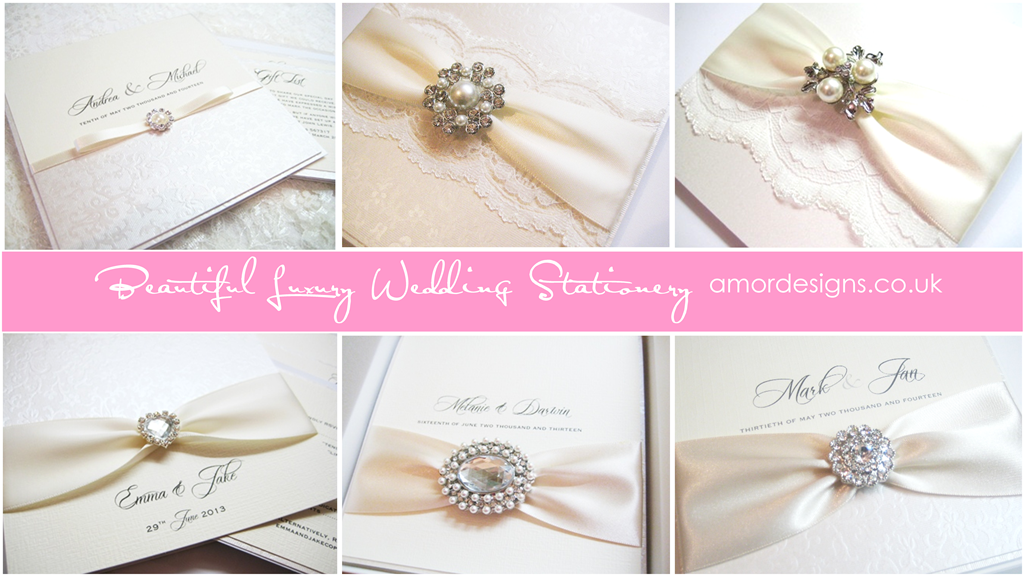 Traditional Ivory Wedding Invitations
Luxury wedding invitation designs with ivory ribbon and gorgeous brooches.



Postcard Style Wedding Invitations
Our flat postcard style invitations are perfect for your evening guests. Available in any design and ribbon colour.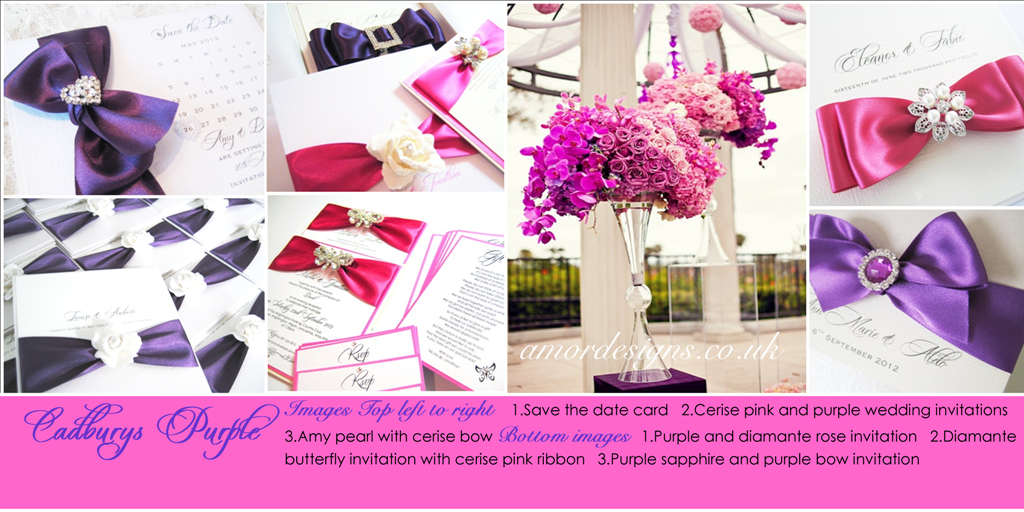 Hot Pink and Purple Wedding Stationery
A combination of hot pink and purple wedding invitation ideas. These 2 colours work really well together. Why not use both colours for your invitations, you could have some invitation in pink and others in purple.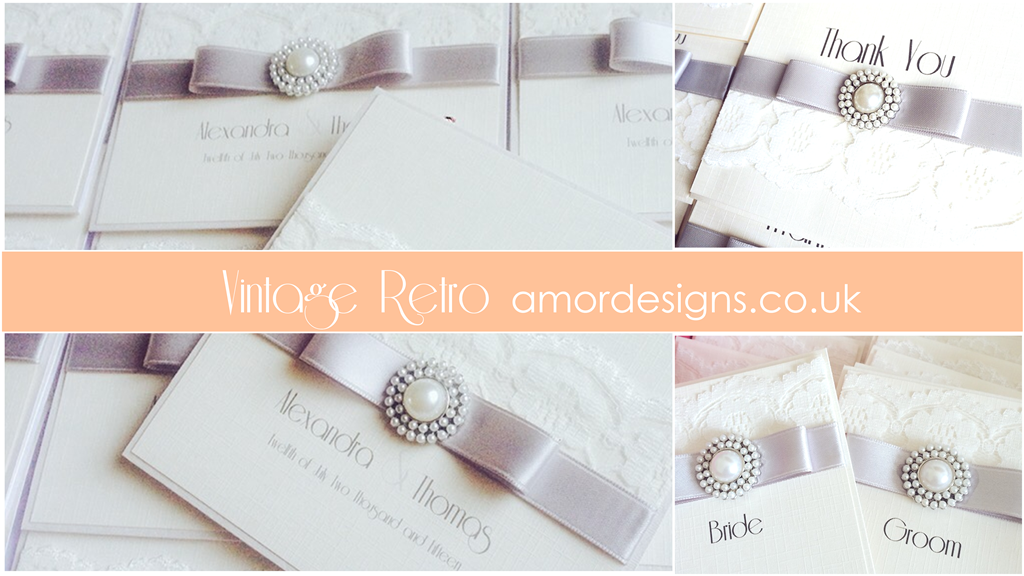 Vintage Retro Invitations
Vintage retro wedding invitations are a combination of modern and vintage style. Designed with bows, lace, pearl brooches and retro style fonts. Use pale ribbon colours to create a fresh modern vintage retro invitation design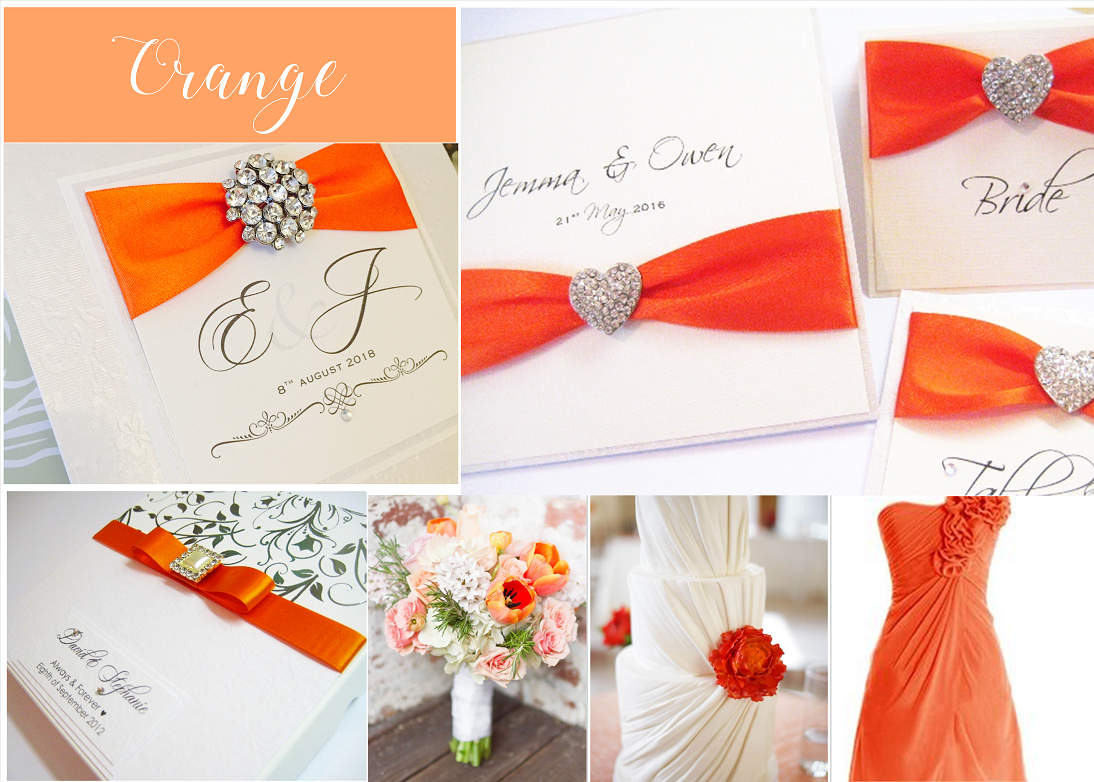 Orange Wedding Invitation Ideas
Orange is a perfect colour for any summer wedding. Mix oranges with white or ivory, add sparkles for a beautiful summer wedding.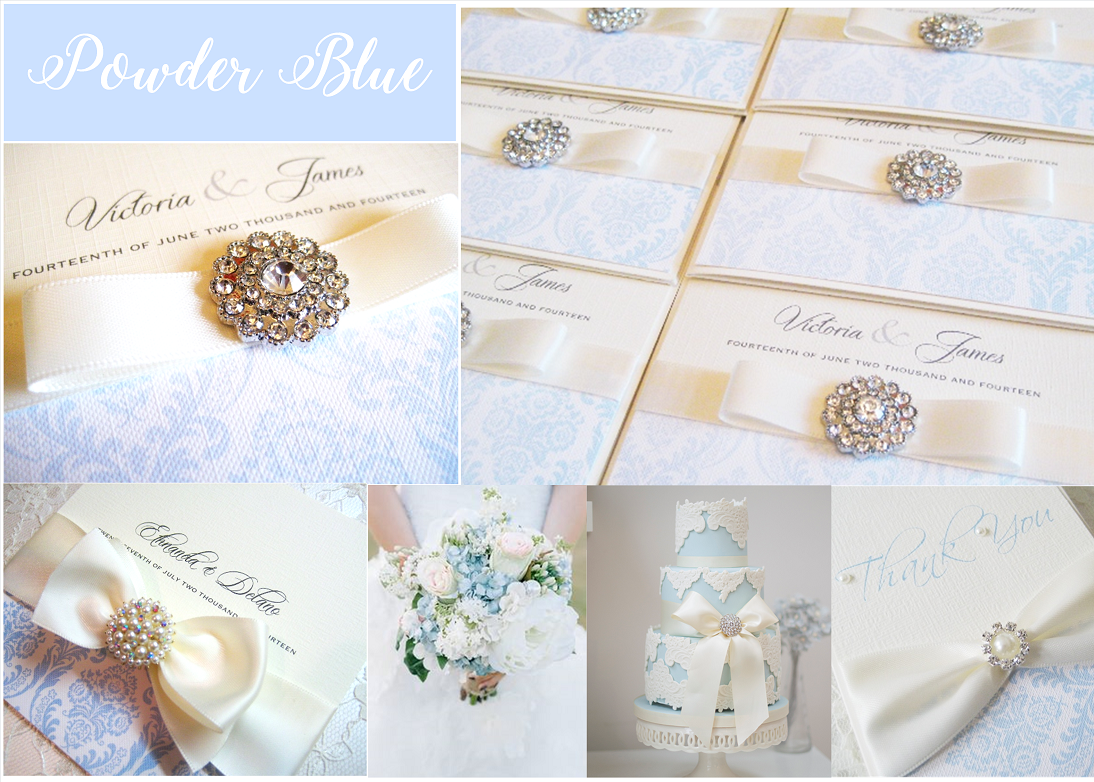 Powder Blue Wedding Theme
Powder blue is one of those colours that never goes out of fashion. Fresh, elegant and can be mixed with sparkly pearls or diamantes. Use ivory accent colours as a background for a romantic wedding. Use white background for a fresh summer wedding. The Moodboard shows some beautiful wedding invitations designed for past weddings, where we have used different styles of bows to create an elegant invitation.