laser cut invitation with crystal heart bow wrap
Vintage inspired wedding invitations made with delicate laser cut shimmery pearlescent card. A romantic invitation, this beautiful card features intricate lace detailing on the outer cover and reveals layers of textures inside. The inserts are printed on a soft ivory linen card and mounted onto an embossed ivory card. This beautiful invitation has a gorgeous ivory satin Dior bow with a crystal heart placed in centre.
love the laser cut design?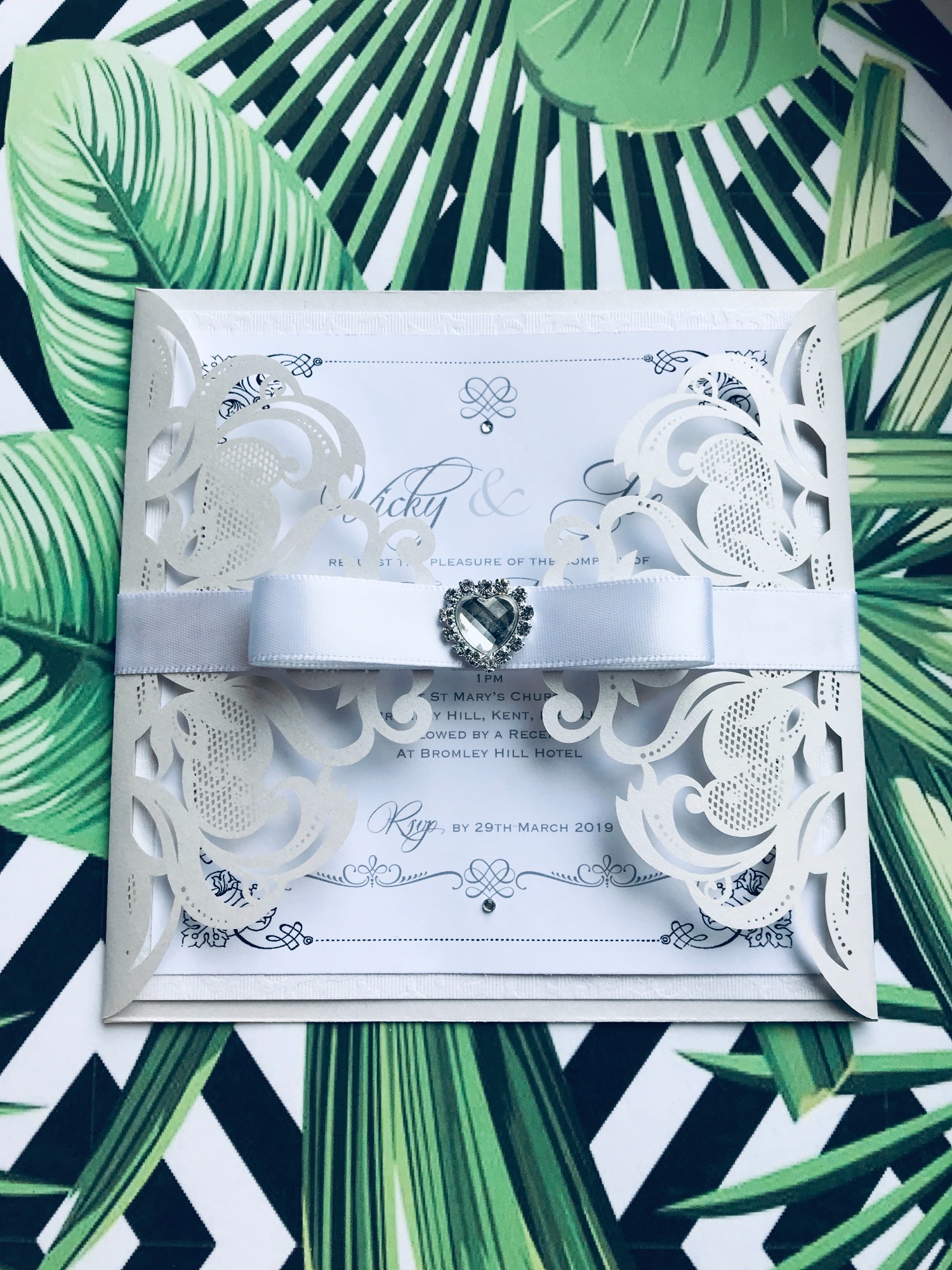 laser cut with white inserts