Laser Cut Lace Envelope Invitations
Laser Cut Lace Envelope Invitations
Laser cut lace envelope invitations continue to trend in the world of weddings. These elegant laced envelopes have such beautiful intricate detailing. Each envelope is highly detailed with its own unique lace design, ultra fine lace which is subtle but so feminine and elegant.

Vintage Style Laser cut invitations
A luxurious vintage style laser cut invitation designed with dior bow and small vintage brooch. The laser cut envelope has a pearlescent sheen. The inserts are a mix of linen and embossed card to give the vintage look. A beautiful stunning card to complement most wedding themes.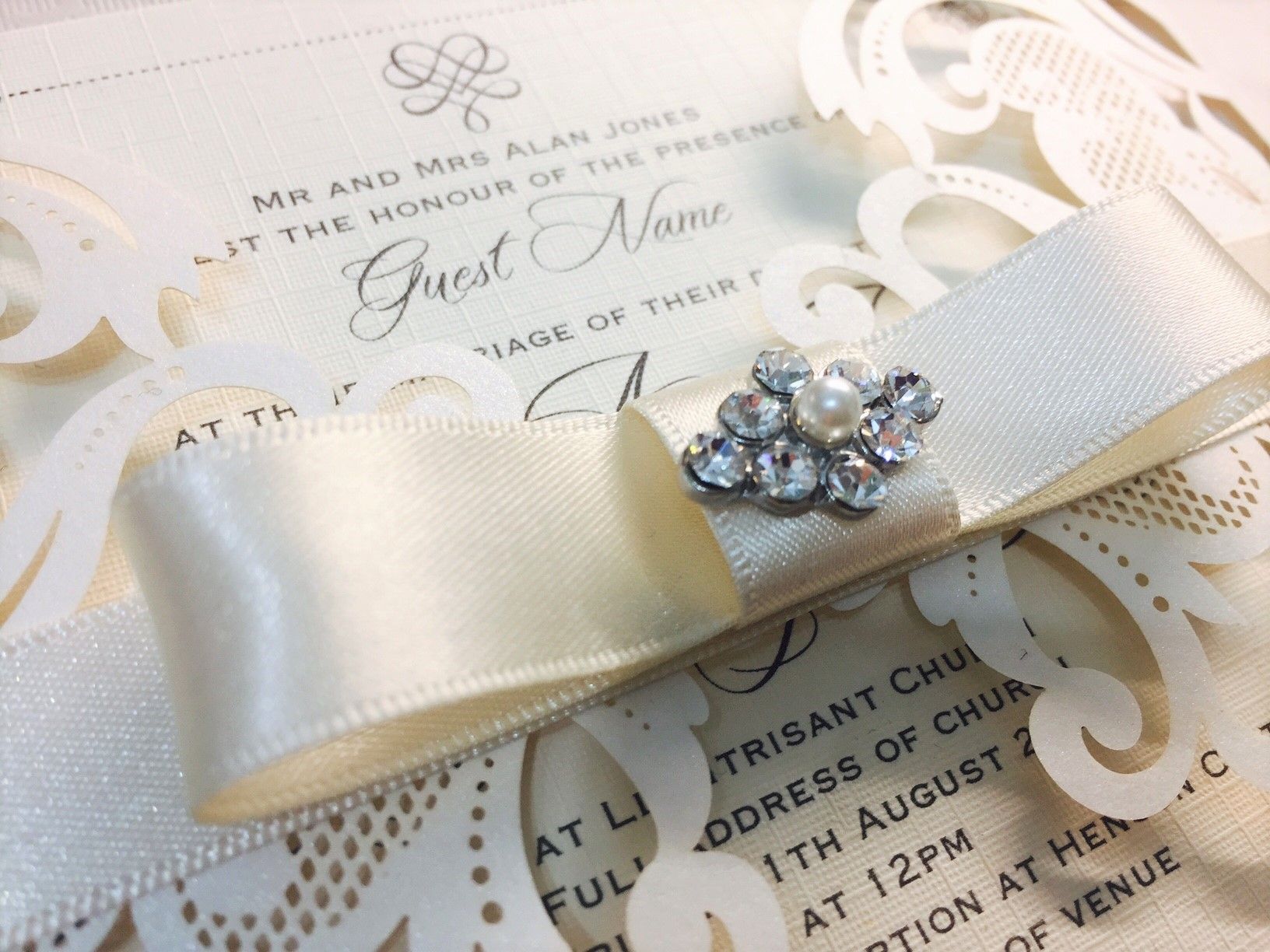 Champagne Pocket Laser Cut Invitations
These unique laser cut pockets are exclusive to Amor Designs. The pearlescent pockets have a champagne sheen and intricate lace cut detailing on the front. The inner pockets have a slot for you to insert all your information. Inserts are printed onto matching pearlescent card and have a pretty vintage border. A champagne ribbon bow completes this elegant and intricate pocket invitation.