Save the Date Cards
Save the Date Cards
Save the Date with Amor Designs. Share your wedding day news in style. Offering you a luxury collection of pretty themes to choose from, including Vintage glitzy diamante, Pretty lace designs and Fairytale quotes. Save the dates designs are available as calendar style cards, luggage tags and pocket style. You may also want to opt for a traditional opening style save the date.

Preliminary Invitations
Save the dates are also know as preliminary invitations, the perfect introduction to your wedding day, especially for family and friends living abroad. Your save the date cards should be sent out at least 12 months before your wedding day. They will allow your guests to plan their busy schedule to book any holidays, flights ect. Take a look at our lovely range of save the date designs below.

Customised Designs
Each design can be customised with your own ribbons, brooches or embellishments. Our cards also have co-ordinating wedding invitations and stationery so your chosen design can flow through your wedding day throughout your ceremony and reception.


Petite Pearl collection - Save the date with pretty lace and pearl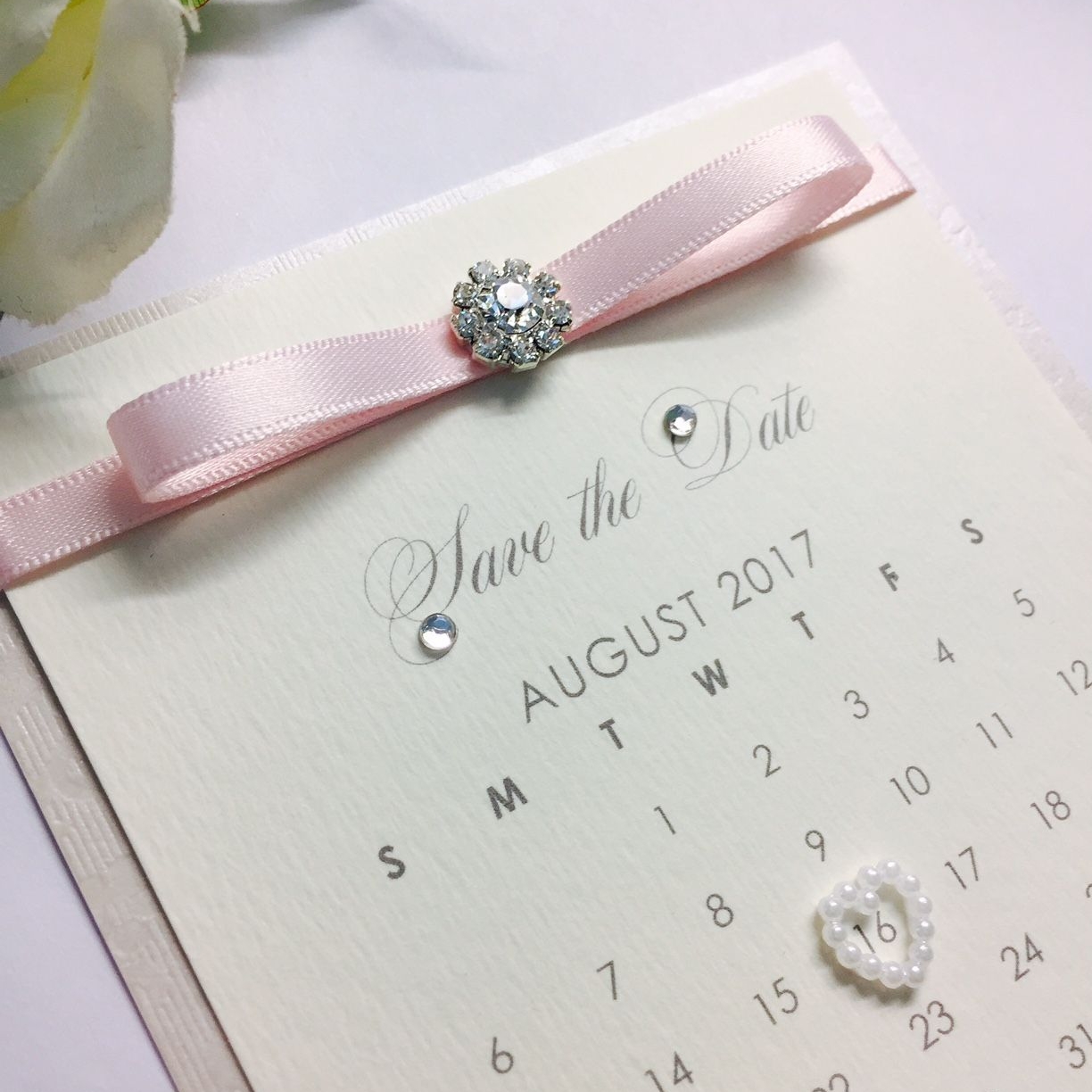 Sparkle Save the Date Card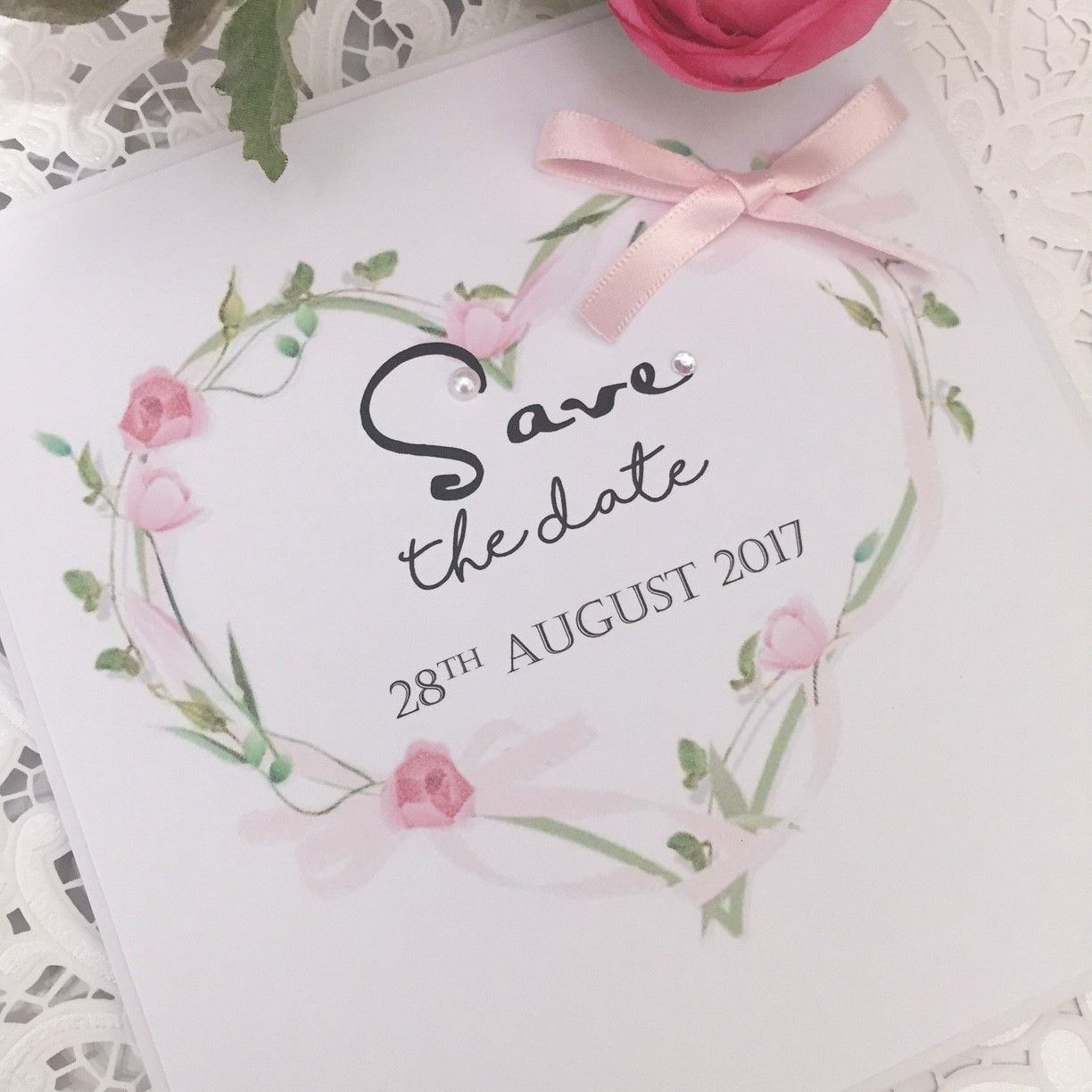 Hearts and Flowers Wreath Save the Date Card


Save the date with Crystal heart and dior bow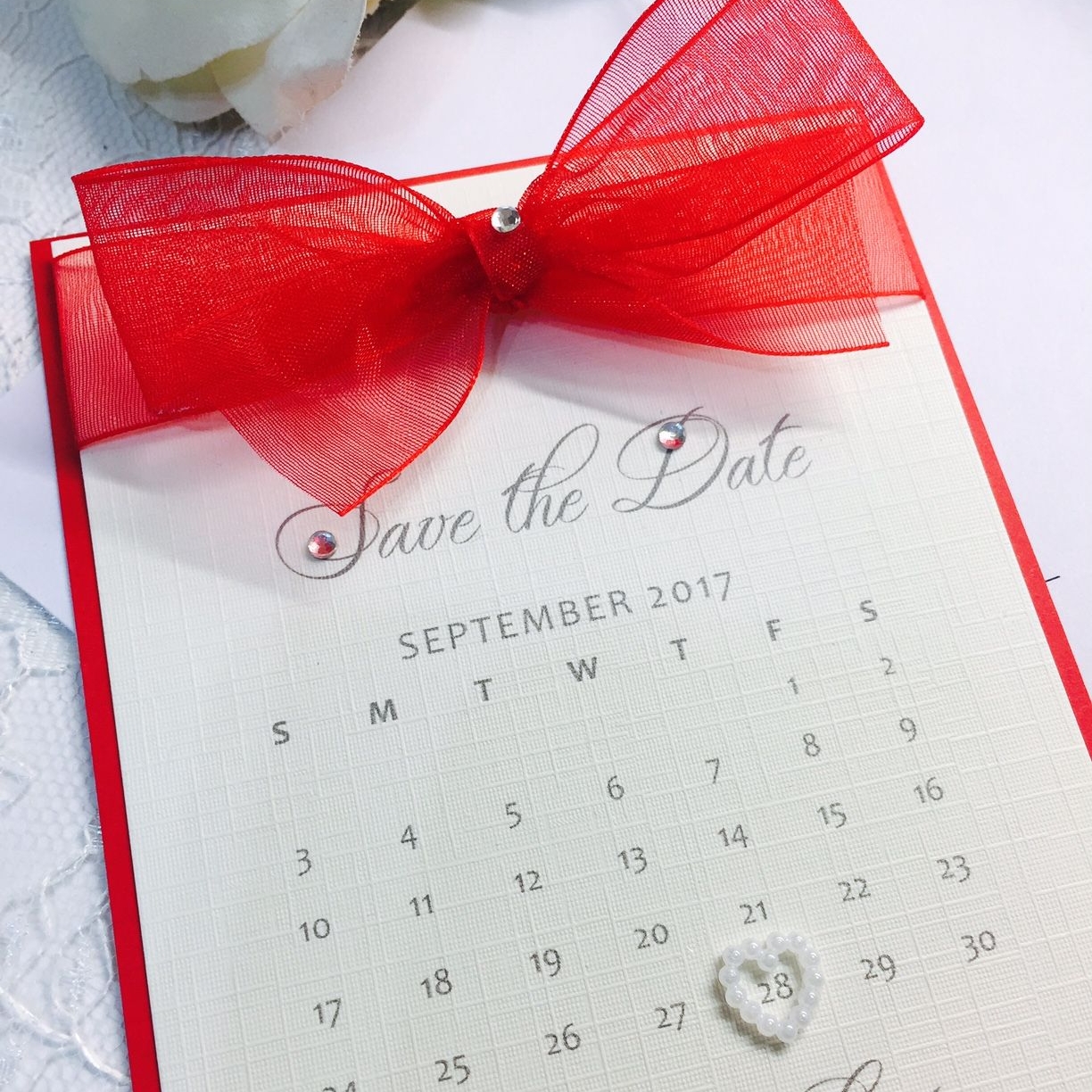 Save the Date Cards with Organza Ribbon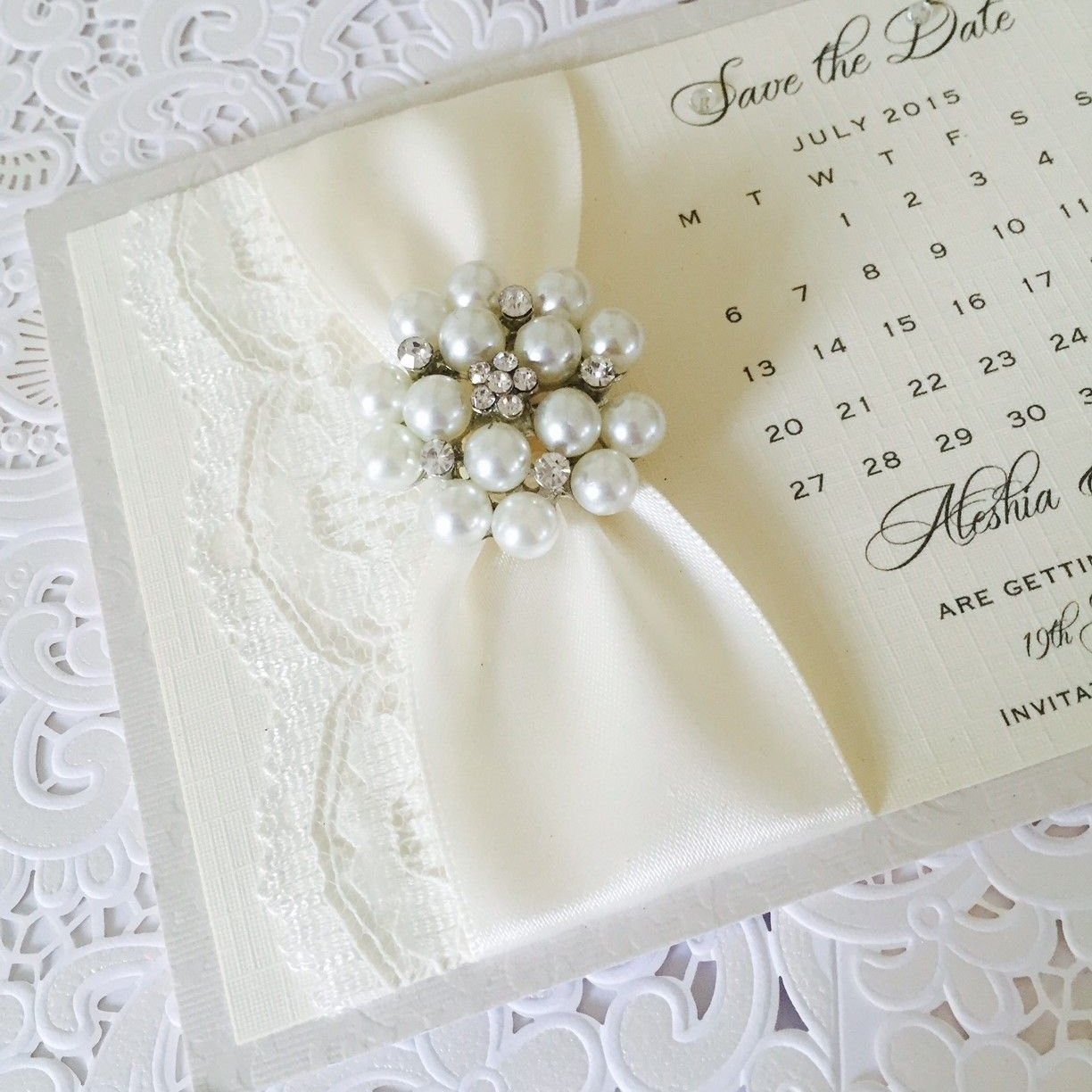 Vintage style save the dates with lace and pearls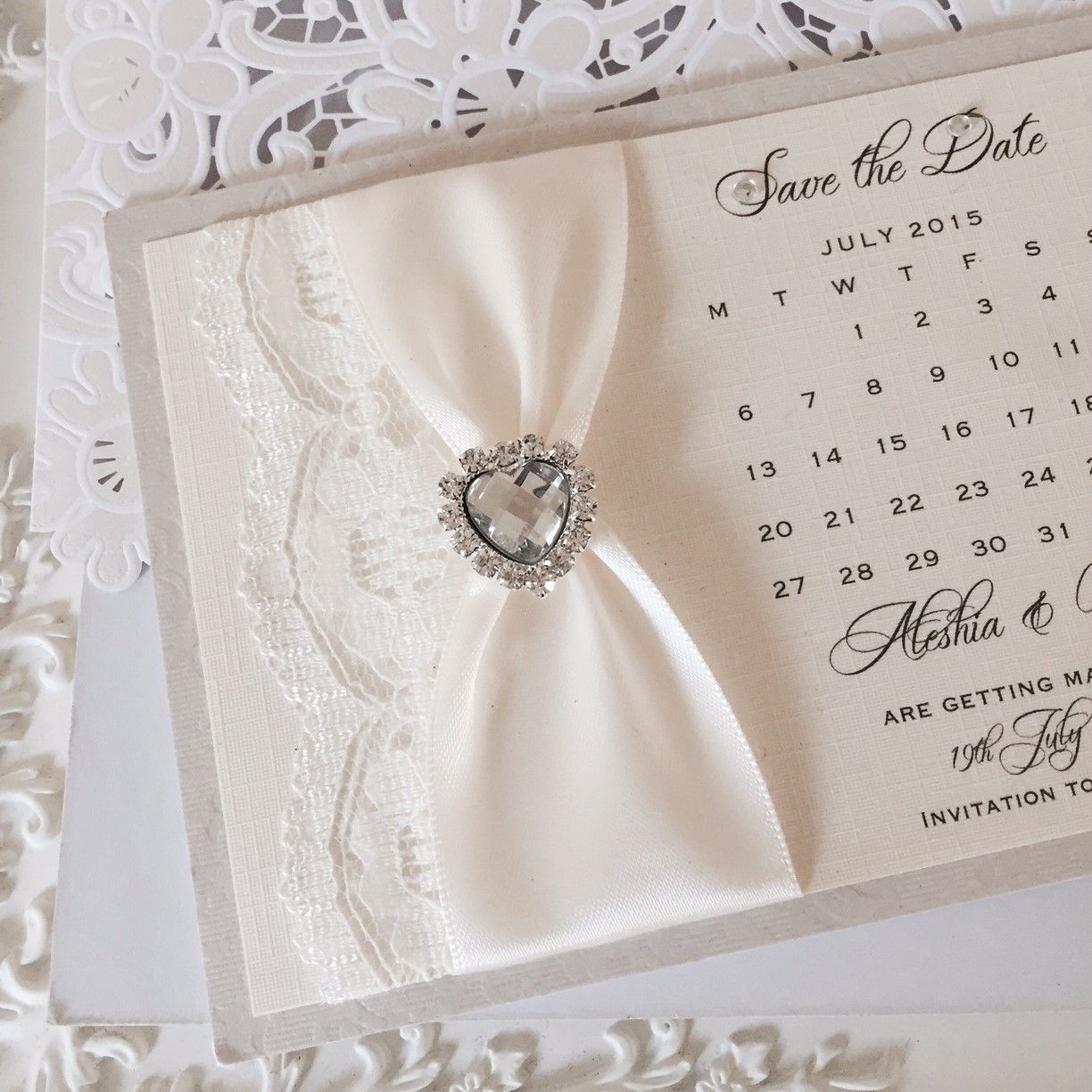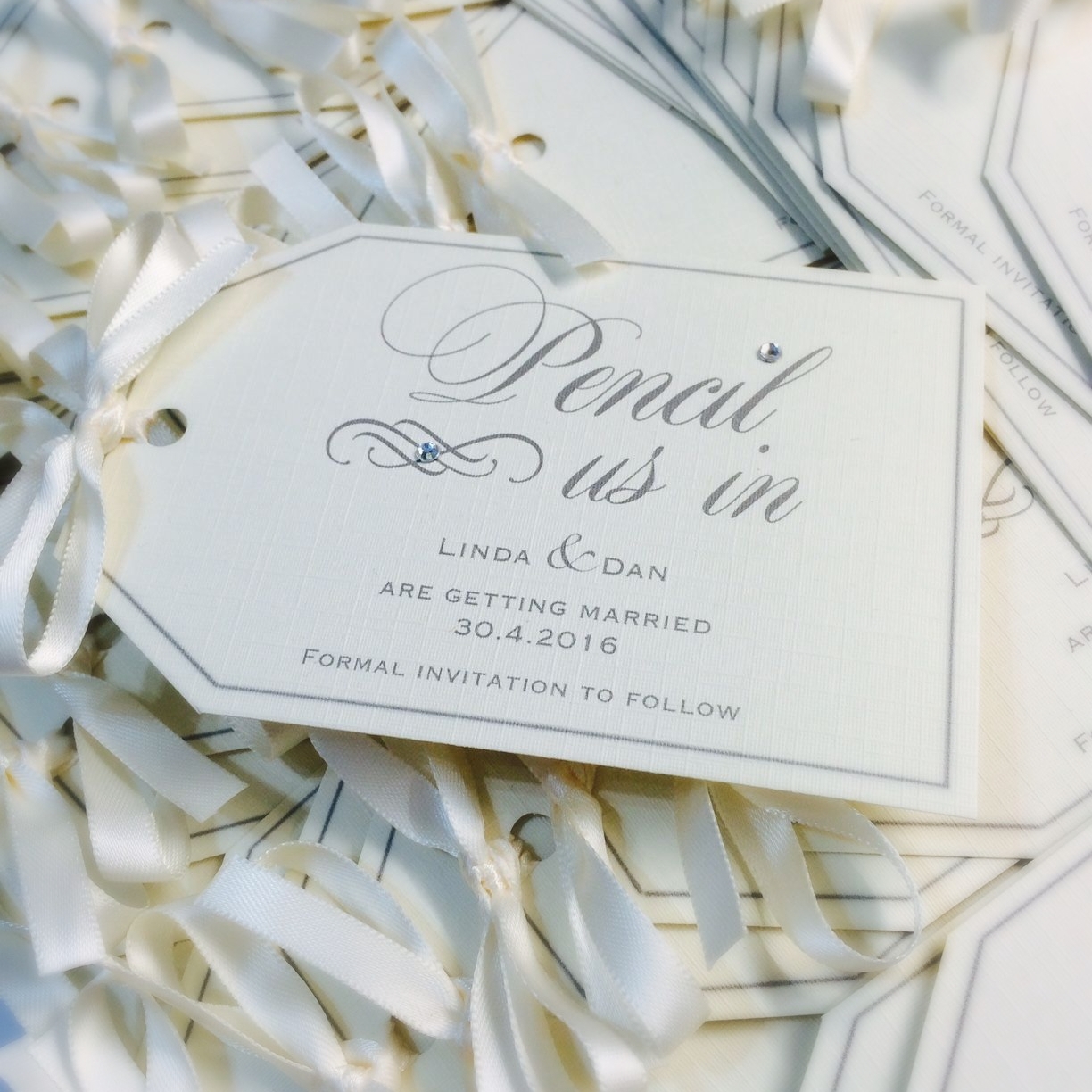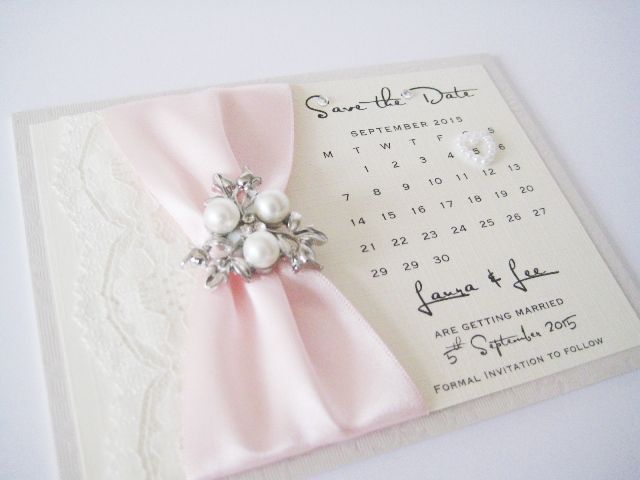 Sofia Pearl Collection - Vintage theme save the dates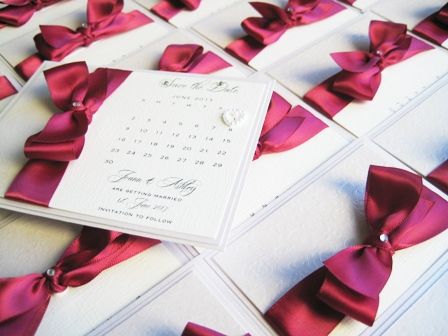 Save the date card with satin bow ribbon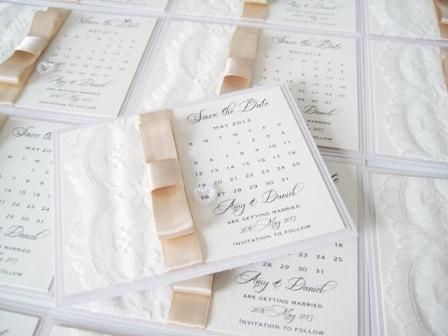 Save the Date with Dior Bow Collection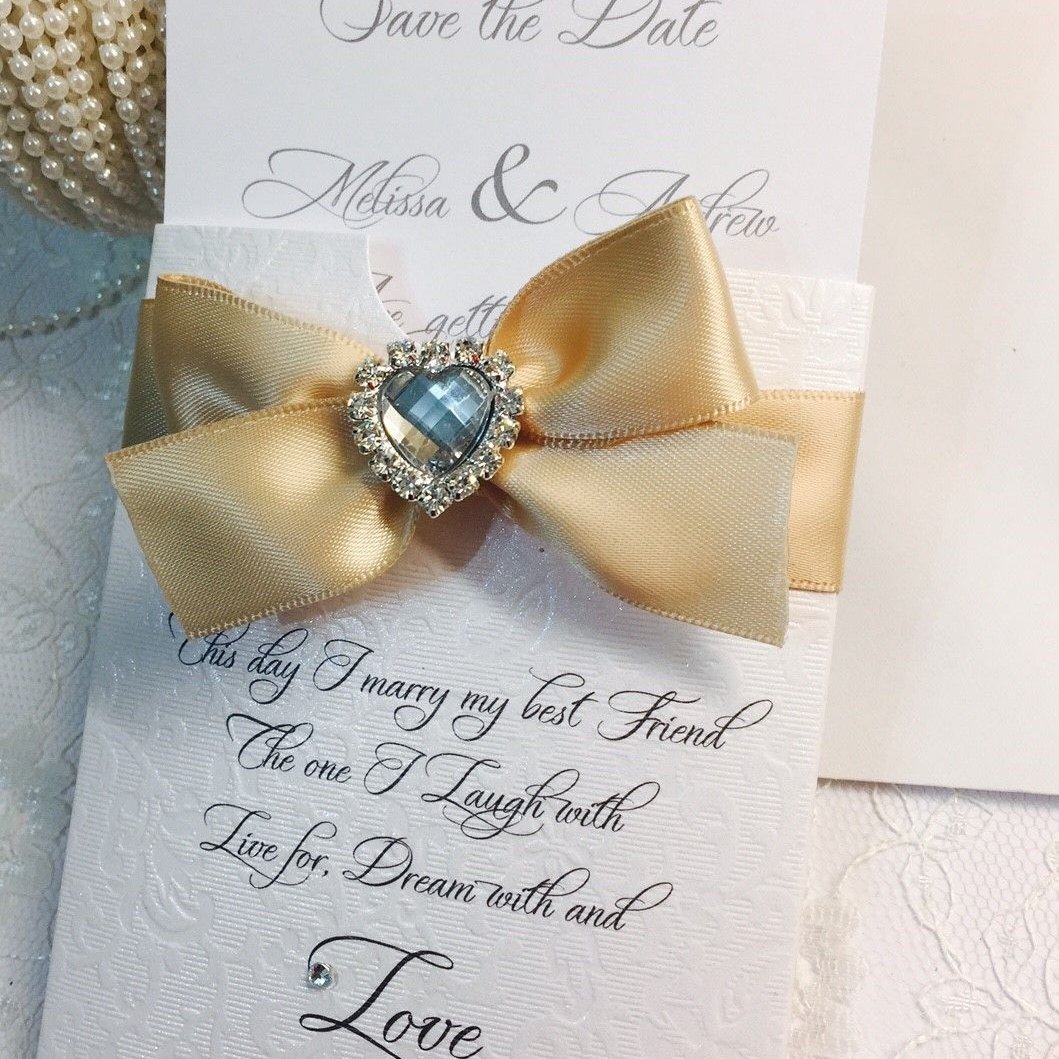 This Day I marry my best Friend Save the Dates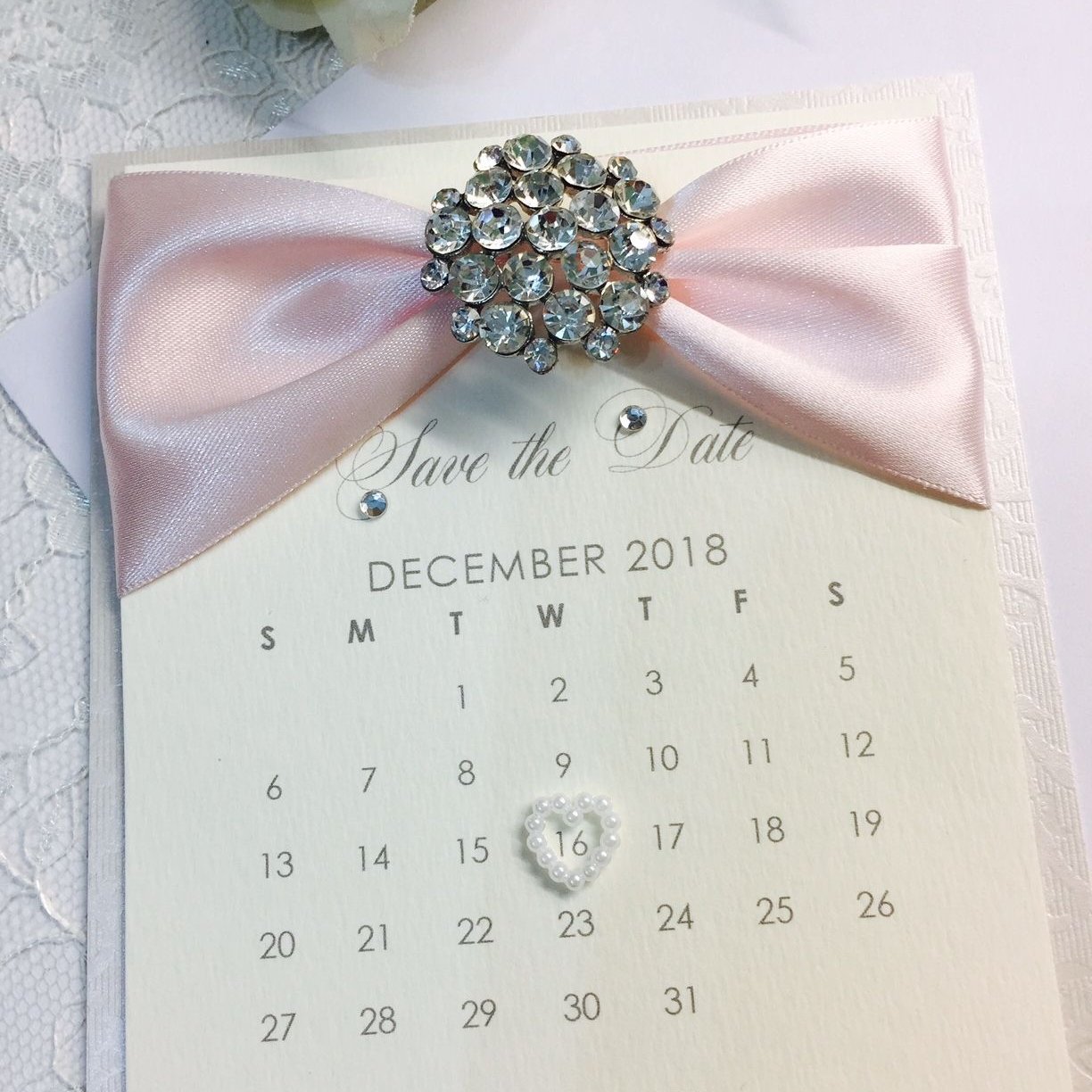 Champagne Crystal Collection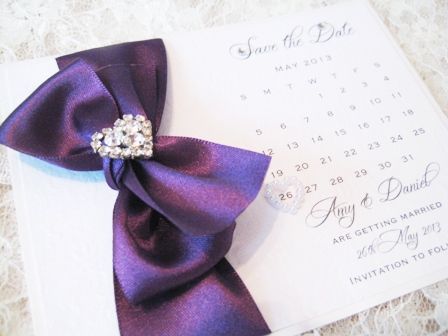 Save the date with bow and diamante heart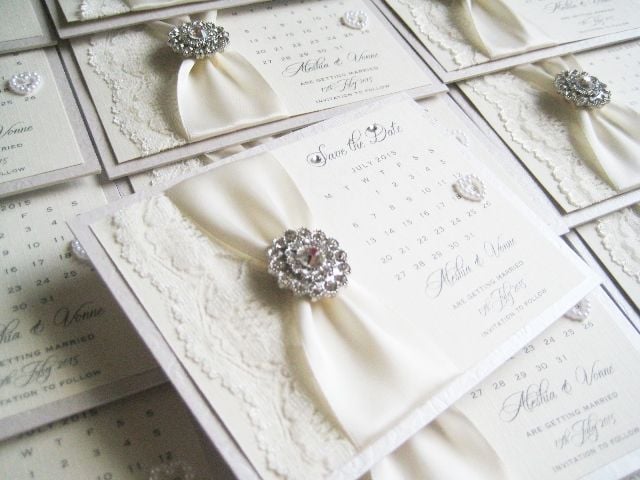 Diamante save the dates - Romance Collection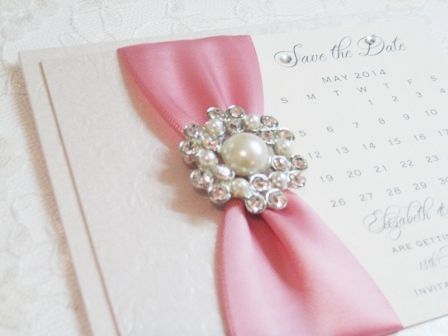 Ava Pearl Save the date Calendar cards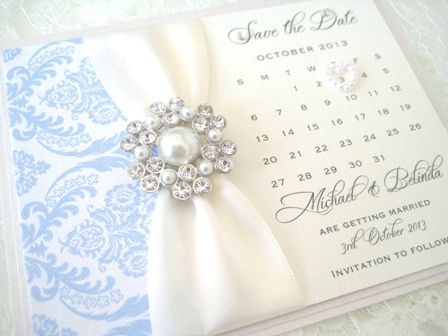 Ava Pearl with damask print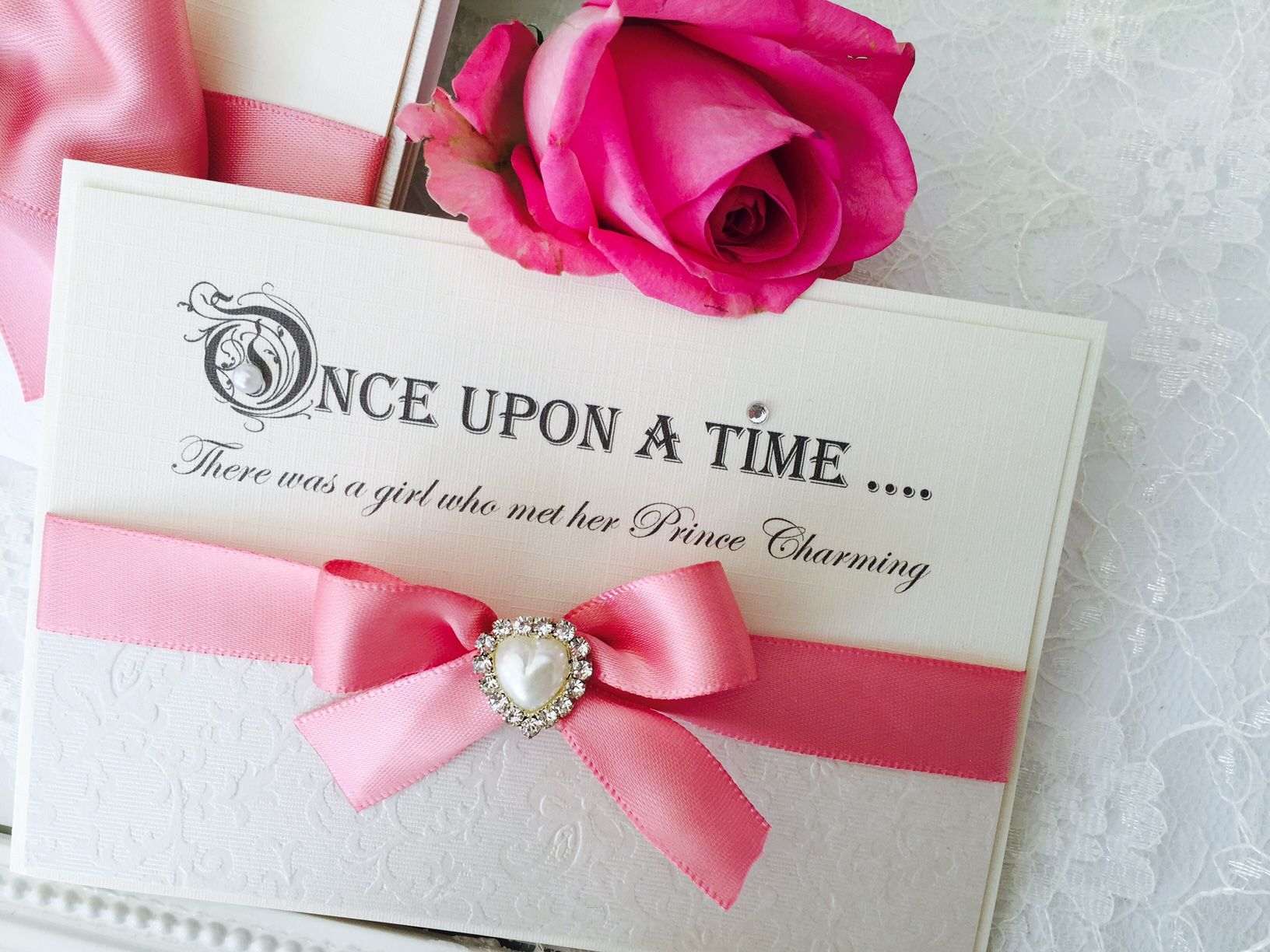 Save the Date Card Fairytale Quotes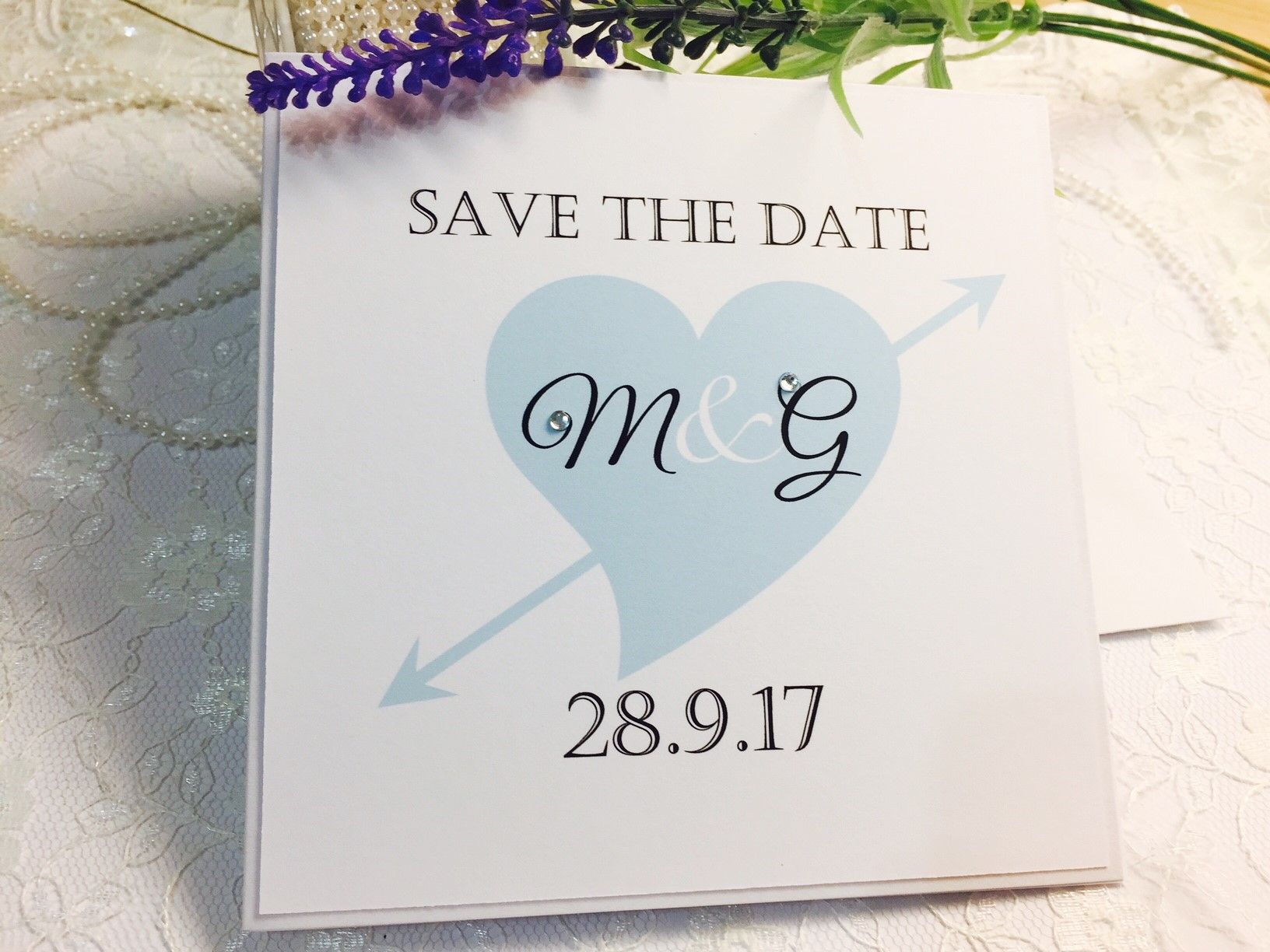 Hearts and Arrows Save the Dates