"Use this company all the time for our special occasion cards - highly recommended and beautiful quality"
"Absolutely exquisite! I've placed quite a few orders now with Monserrat & she never fails to produce the most beautiful cards. The communication between customer & seller is superb & she will always go above & beyond to meet your needs. Would highly recommend!"
"Beautiful personalised card added an extra special touch with no problem as I wanted the inside verse in Slovakian. I am so very pleased with the end results beautiful presentation."
Personalise your card on the front as standard and with a custom greeting message inside at no extra cost. Beautiful special ocasion cards made the way you want them with your own personal message printed inside using matching calligraphy and modern hand-written fonts. I can print any greeting, or maybe you have a personal poem you want to include in the card, anything you like. You can also leave the cards blank inside so you can write your own personal message.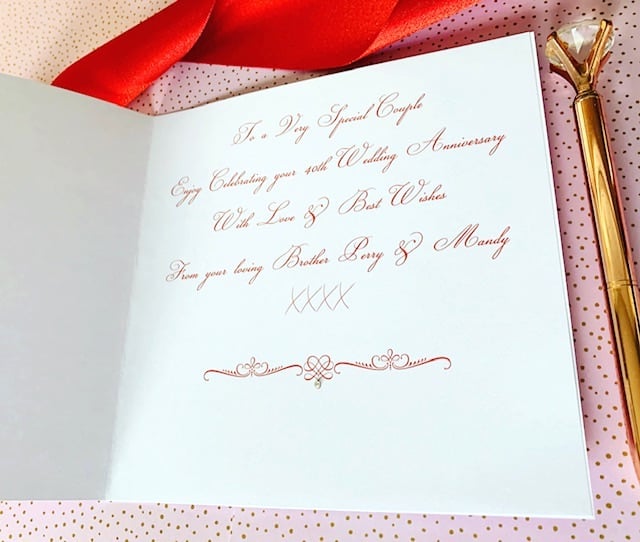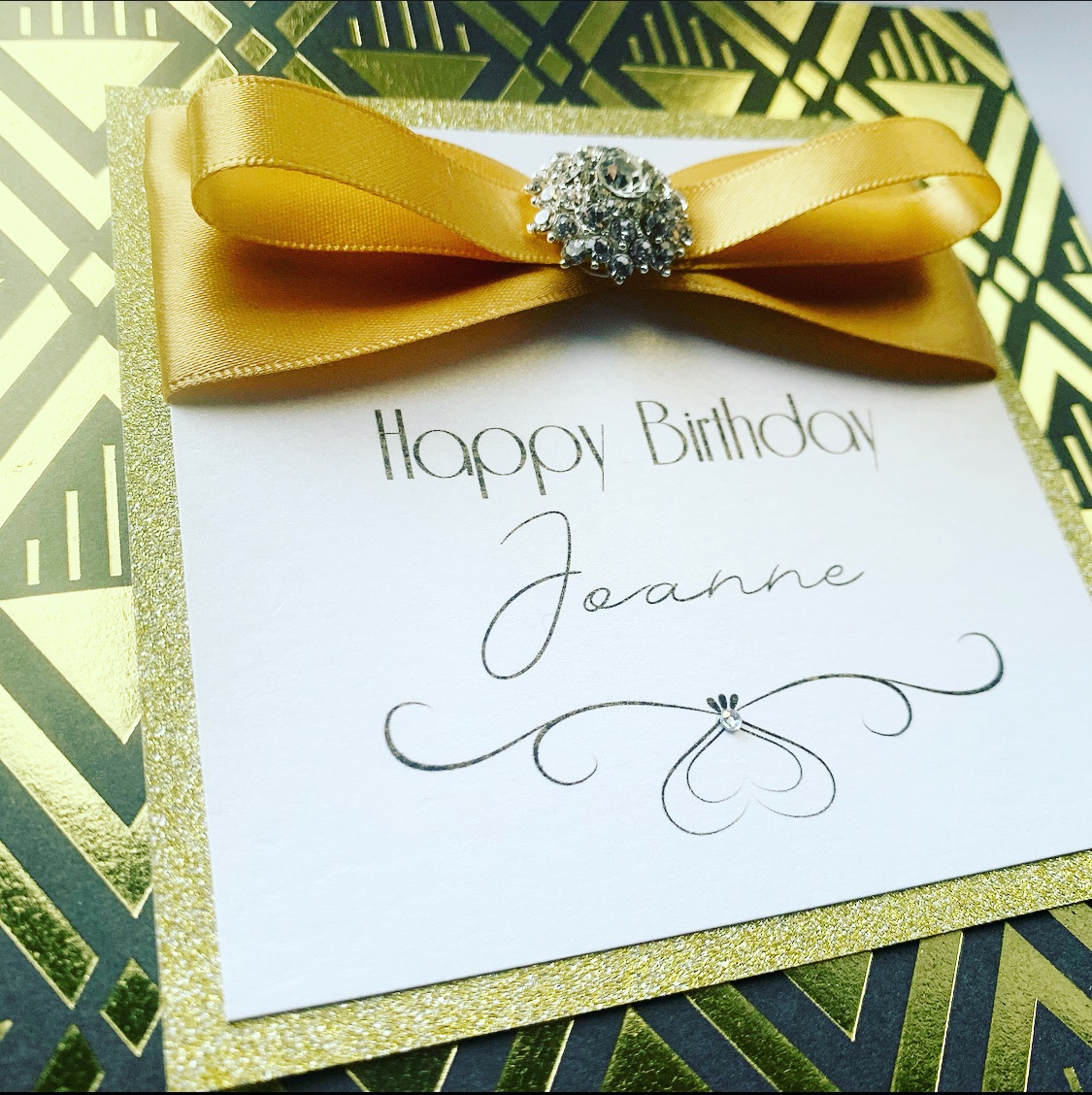 personalise for any occasion
All card designs can be printed with a custom greeting for any occasion, your own greeting message for a special Birthday, Wedding Anniversary, Couples wedding day.... any celebration!
More than just a beautiful card! It's a gift too. Also available in my Etsy shop - Luxury personalised cards for Anniversary, Birthdays, Weddings and any special occasion. Beautifully handmade cards presented with a luxury box. Textured papers and hand-crafted artwork, blended with luxury brooches and ribbons to create ultra luxurious keepsake stationery. Unwrap to reveal a very special card.